Distribution Area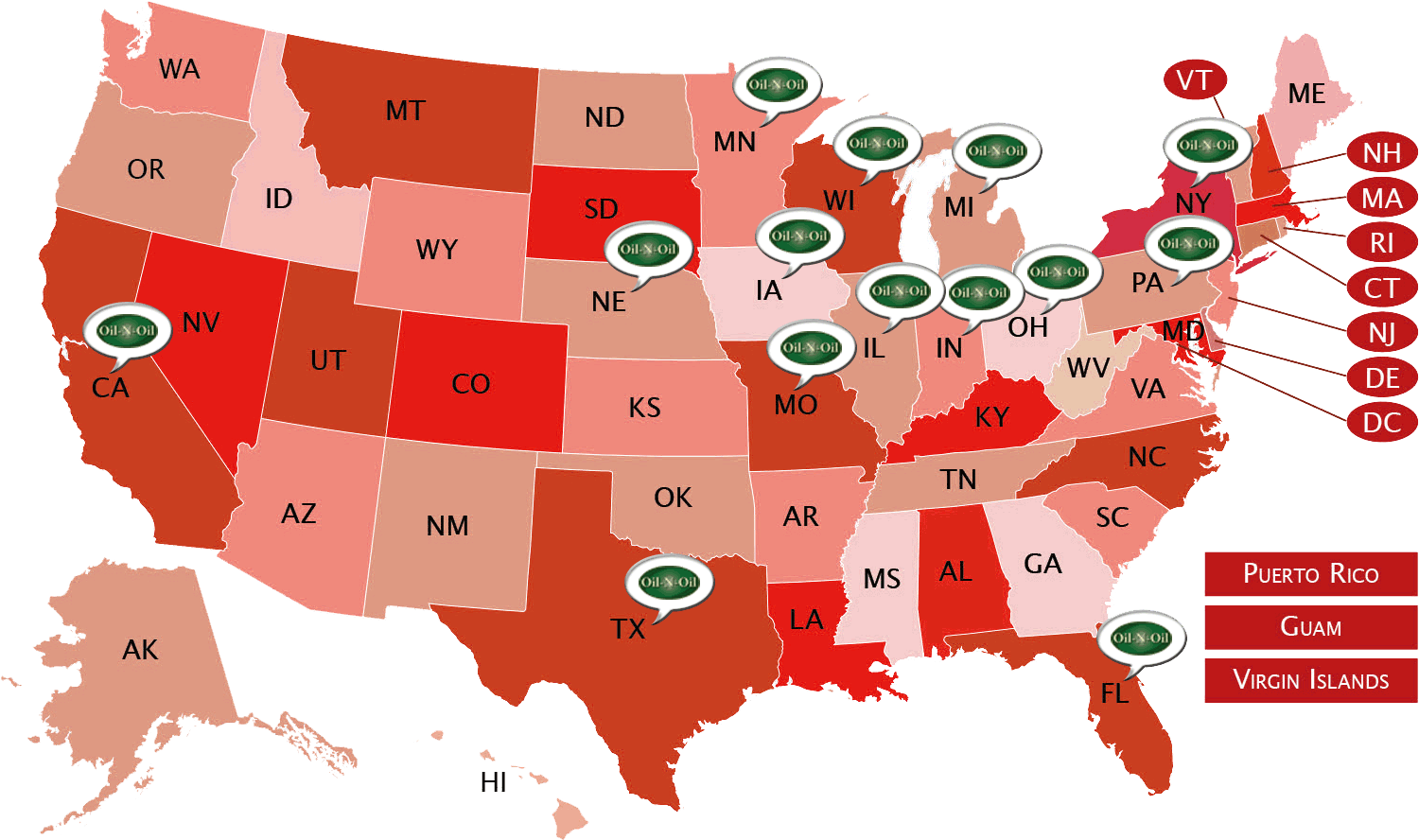 Oil-N-Oil's primary distribution area includes New York, Pennsylvania, Florida, Ohio, Michigan, Minnesota, Indiana, Illinois, Iowa, Missouri, Wisconsin, Nebraska, Texas and California.
---
Custom Product Solutions
Contact us for information about our branded line of products, or a custom label program for your business.
Our Violi and Salvatore di Caro brands have solid shelf identification, nevertheless, Oil-N-Oil is able to develop a custom brand for your store. These services include:
Custom Package Sizes.
Custom Label Design.
Custom Oil Blend Specifications.
Point of Sales Merchandise.
---